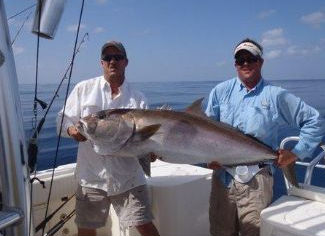 I now have the capability of offering faster, smoother riding, more comfortable trips (electric full size toilet for the women). Call us today at 361-275-3809.....
I now have the ability to go out to the floating rigs, Boom Vang, and Nansen. Boom Vang is 133 miles out and Nansen is 140. The big draw to these rigs is catching Yellow fin and Black fin tuna while fishing at night. We make a stop or two on the way out and on the way in and catch Snapper and Amberjack. I can also take fishermen out to Cervaza, Tequila, and Falcon rigs or the East Breaks, to troll for Marlin, Sailfish and Wahoo. I have the range to do just about anything within 140 miles of Port O`Connor.
I can take you out to troll all day for billfish, tuna, wahoo, dorado, or kingfish. Drift over submerged structure for red snapper, ling, amberjack or kings. Drift or troll weedlines or shrimp boats for tuna, dorado, kingfish, bonito or ling. Anchor outside the jetties or Pass Cavallo and put out chum to bring the sharks.
Additional Charter Details available here....

**************************************************************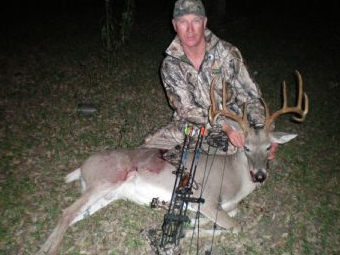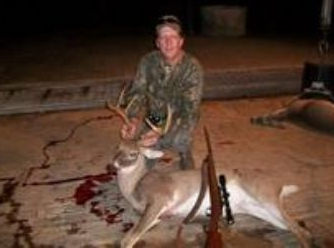 Day Hunts also available, weekdays only, please call 361-275-3809

Haun Ranch is about 1100 acres free range with feeders that have been feeding for 10 years. We have four ponds stocked with Bass. We are located on Coleto Creek which flows through the middle of the ranch and is full of Bass and Catfish. This continously flowing clear water creek attracts an abundance of game, including, Deer, Hogs, Rio Grande Turkey and Doves. Your hunting experience could include very nice cabins for overnight stays and access to a beautiful lodge with pool table, television and wet bar.

Click Here To Enter Haun Ranch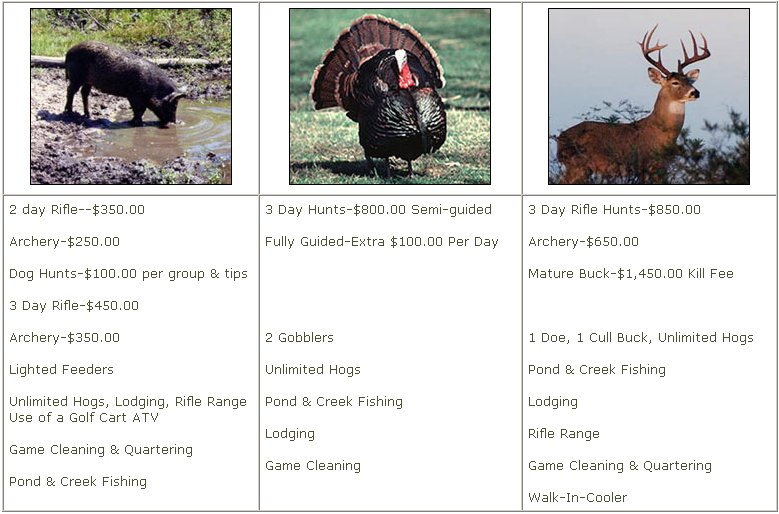 Fishing Trip Rates and Reservation Information
Click Here